Blowing Dryer Machine BD-100S
Blowing Dryer Machine BD-100S
Blowing dryer machine for bottles, used to remove water on bottles after steam shrink tunnel.
BD-100S Blowing Dryer is made as CE standard. It is used to remove water after sleeves shrinking by steam tunnel for easy packing or inkjet codes printing on bottles.

The dryer can remove 80~90% water on the surface of bottles.
Features:
(1) electricals CE standard,
(2) High–performance 5.5 kw blower.
(3) Fame material: SUS 304 stainless steel.
(4) Overload protection, for safety.
(5) Simple and clean appearance
(6) 15 pieces tubes at different length, one main steel tube with 70~80cm, they all can be closed。
(7) Inlet air protection to prevent debris
(8) wind dosage is adjustable.
(9) wind knife position is adjustable at all directions.
(10) 1.1m rails bars inside.
(11) water collection tray has an angle, so that water leak to the ground.
(12) Noise shelter to lower Nosie.
(13) bottles holding system- to make bottles running stable-optional items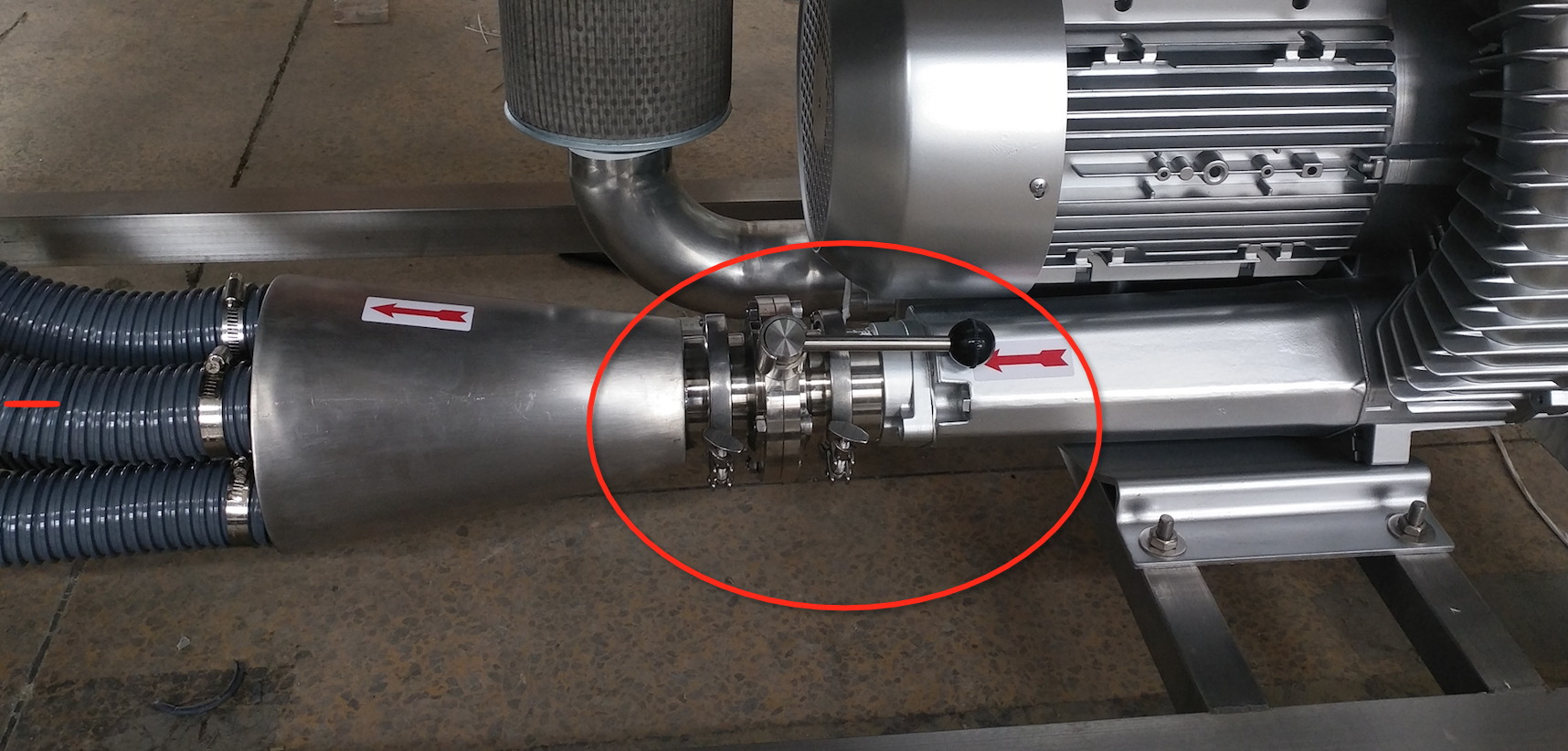 Machine

Machine model

BD-100S

Powder supply

AC 3Phase :220V~480V

Total powder

5.5KW

Entrance width to suit conveyor

100mm or customized

Air tubes

15~20 pieces

Length of main tube

0.7~0.8m

Blowing motor

1 set/5.5kw

Overload protection

YES

Frame material

SS304 steel

Weight

250Kgs

Size L*W*H

1.1m*0.72m*1.7m